Categories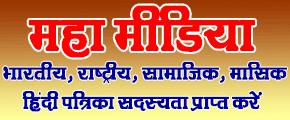 Disclaimers
INDEMNITY
YOU AGREE TO INDEMNIFY AND HOLD vvprakashan.in, AND ITS SUBSIDIARIES, AFFILIATES, OFFICERS, AGENTS, CO-BRANDERS OR OTHER PARTNERS, AND EMPLOYEES, HARMLESS FROM ANY CLAIM OR DEMAND, INCLUDING REASONABLE ATTORNEYS' FEES, MADE BY ANY THIRD PARTY DUE TO OR ARISING OUT OF YOUR USE OF THE SERVICE, YOUR CONNECTION TO THE SERVICE, YOUR VIOLATION OF THE TERMS OF SERVICE, OR YOUR VIOLATION OF ANY RIGHTS OF ANOTHER.
DISCLAIMER
THE SITE MATERIAL IS MADE AVAILABLE AT THE vvprakashan.in WEBSITE STRICTLY AND ONLY ON AN "AS IS" BASIS, WITHOUT WARRANTIES OF ANY KIND. vvprakashan.in EXPRESSLY DISCLAIMS ANY REPRESENTATIONS AND WARRANTIES, EXPRESSED, IMPLIED OR STATUTORY, INCLUDING INTER ALIA AS TO MERCHANTABILITY AND FITNESS FOR A PARTICULAR PURPOSE, TITLE, NON-INFRINGEMENT, FREEDOM FROM COMPUTER VIRUS IN RESPECT OF THE SITE MATERIAL OR ARISING FROM A COURSE OF DEALING OR COURSE OF PERFORMANCE AT THE vvprakashan.in WEBSITE.
WITHOUT PREJUDICE TO THE GENERALITY OF THE FOREGOING, vvprakashan.in DOES NOT WARRANT OR REPRESENT THAT ANY PART OF THE vvprakashan.in WEBSITE OR THE SERVICE WILL BE FUNCTIONING OR AVAILABLE AT ANY GIVEN TIME.
vvprakashan.in MAKES NO WARRANTY, REPRESENTATION OR GUARANTY AS TO THE CONTENT, SEQUENCE, ACCURACY, TIMELINESS OR COMPLETENESS OF ANY SITE MATERIAL OR THAT THE SAME MAY BE RELIED UPON FOR ANY REASON. IN ADDITION, vvprakashan.in DOES NOT REPRESENT OR WARRANT THAT THE INFORMATION ACCESSIBLE VIA THIS SITE IS ACCURATE, COMPLETE OR CURRENT.
vvprakashan.in MAKES NO WARRANTY, REPRESENTATION OR GUARANTY THAT THE SITE MATERIAL WILL BE UNINTERRUPTED OR ERROR FREE OR THAT ANY DEFECTS CAN OR WILL BE CORRECTED. vvprakashan.in IS NOT RESPONSIBLE FOR ANY ERRORS, OMISSIONS OR REPRESENTATIONS ON ANY PART OF THE vvprakashan.in WEBSITE OR ON ANY LINKS THEREON. vvprakashan.in DOES NOT ENDORSE IN ANY WAY ANY ADVERTISERS ON THE vvprakashan.in WEBSITE.
IN ADDITION, vvprakashan.in DOES NOT REPRESENT OR WARRANT THAT THE INFORMATION ACCESSIBLE VIA THIS SITE IS ACCURATE, COMPLETE OR CURRENT NOR DOES IT UNDERTAKE, EXPRESSLY OR IMPLIEDLY, TO MAKE IT SO.
INFORMATION, INCLUDING AVAILABILITY THEREOF, AND GOODS & SERVICES, INCLUDING THE PRICE AND DELIVERY TIMES THEREOF, ARE ALL SUBJECT TO CHANGE WITHOUT NOTICE.
vvprakashan.in IS IN NO WAY ENGAGED IN THE PROFESSIONS OR PRACTICE OF LAW, MEDICINE, ADVERTISING, ASTROLOGY, ENGINEERING, CONSULTANCY, ACCOUNTANCY, FINANCIAL ADVISORY SERVICES, INVESTMENT CONSULTANCY AND THE LIKE.
LIMITATION OF LIABILITY
vvprakashan.in SHALL HAVE ABSOLUTELY NO LIABILITY IN CONNECTION WITH THE SITE MATERIAL INCLUDING ANY LIABILITY FOR DAMAGE TO YOUR COMPUTER HARDWARE, DATA, INFORMATION, MATERIALS, OR BUSINESS RESULTING FROM THE INFORMATION OR THE LACK OF INFORMATION AVAILABLE ON THE vvprakashan.in WEBSITE.
vvprakashan.in SHALL HAVE NO LIABILITY FOR (A) ANY LOSS OR INJURY CAUSED, IN WHOLE OR IN PART, BY ITS ACTIONS, OMISSIONS, OR NEGLIGENCE, OR FOR CONTINGENCIES BEYOND ITS CONTROL, IN PROCURING, COMPILING, OR DELIVERING THE SITE MATERIAL; (B) ANY ERRORS, OMISSIONS, OR INACCURACIES IN OR RELATING TO THE SITE MATERIAL REGARDLESS OF HOW CAUSED, OR DELAYS OR INTERRUPTIONS IN DELIVERY; (C) ANY DECISION MADE OR ACTION TAKEN OR NOT TAKEN IN RELIANCE UPON THE SITE MATERIAL; (D) ANY LOSSES OR DAMAGES WHATSOEVER, WHETHER IN CONTRACT, TORT OR OTHERWISE, FROM THE USE OF, OR RELIANCE ON THE SITE MATERIAL OR FROM THE USE OF THE INTERNET GENERALLY.
IN NO EVENT SHALL vvprakashan.in BE LIABLE FOR ANY OR ANY SPECIAL, INCIDENTAL, CONSEQUENTIAL, EXEMPLARY OR PUNITIVE DAMAGES FOR ANY LOSS OF PROFITS, GOODWILL, USE OR OTHER INTANGIBLE LOSSES INCLUDING IN NEGLIGENCE, WHETHER REMOTE, PROXIMATE OR FORESEEABLE, AND WHETHER OR NOT vvprakashan.in HAS BEEN ADVISED OF THE POSSIBILITY OF SUCH DAMAGES, ARISING OUT OF OR IN CONNECTION WITH (A) THE USE OR THE INABILITY TO USE THE SERVICE; (B) THE COST OF PROCUREMENT OF SUBSTITUTE SERVICES RESULTING FROM ANY GOODS, DATA, INFORMATION OR SERVICES GATHERED OR OBTAINED OR MESSAGES RECEIVED THROUGH OR FROM THE SERVICE; (C) UNAUTHORISED ACCESS TO OR ALTERATION OF YOUR TRANSMISSIONS OR DATA; (D) STATEMENTS OR CONDUCT OF ANY THIRD PARTY ON THE SERVICE; OR (E) ANY OTHER MATTER RELATING TO THE SERVICE, THE vvprakashan.in WEBSITE OR THIS AGREEMENT.
NOTWITHSTANDING THE GENERALITY OF THE FOREGOING, AND IF THE FOREGOING IS HELD OR FOUND TO BE AN INVALID OR IMPERMISSIBLE EXCLUSION BY REASON OF EXPRESS STATUTORY PROHIBITION AGAINST SUCH EXCLUSION, THEN YOU EXPRESSLY AGREE THAT THE LIABILITY OF vvprakashan.in PORTAL ON ANY ACCOUNT AND FOR ANY REASON IS RESTRICTED TO THE MAXIMUM AMOUNT RS. 1000 (ONE THOUSAND).
GOVERNING LAW & JURISDICTION
The Owner is an Indian Firm, based in India and is rendering service from India, even though the website address may be located in any country. However, the entire management and all the business activities including the providing the contents of the website, providing service, information, materials, data, etc., are organised, updated and maintained by the web master from India and are controlled from India.
This Agreement is governed by the laws of the Republic of India.
Before being permitted to use this Service, you must expressly accept the entire terms and conditions of this contract without any modification or reservation and only thereupon will you be permitted to use the vvprakashan.in Website and the Service, irrespective of where you or your organisation are located.
This Agreement is deemed to have been signed and executed in Delhi, India and you expressly submit yourself to the exclusive jurisdiction of Courts in Delhi, India, in respect of any disputes arising in any manner out of or relating to the vvprakashan.in Website, the Service, the Site Materials, this Agreement or your use or understanding thereof.
You expressly waive any objection of whatsoever nature to Indian jurisdiction and agree not to raise any objection or take any plea as to Indian jurisdiction on the ground of forum inconvenient, delay, expense, hardship or otherwise howsoever.
You further expressly agree not to initiate any legal proceedings against the Owner of Website and/or the Firm in respect of any matter relating to or arising out of the vvprakashan.in Website, the Site Material, the Service or this Agreement or its use, interpretation or understanding in any jurisdiction except that of the courts in Delhi, India.
You expressly agree that in the event of any litigation being commenced by you or anyone claiming under you or associated with you against the Owner and/or the Firm in any jurisdiction other than that of the Courts in DELHI, India, then you will consent in and support an application for the stay of legal proceedings in such other jurisdiction so that the parties concerned may adopt appropriate legal proceedings in local Indian jurisdiction.
Privacy Policy
vvprakashan.in takes your privacy seriously. Please read the following to learn more about our privacy policy.
What this Privacy Policy Covers
This Privacy Policy covers vvprakashan.in's treatment of personally identifiable information that vvprakashan.in collects when you are on the vvprakashan.in site, and when you use vvprakashan.in's services. This policy also covers vvprakashan.in treatment of any personally identifiable information that vvprakashan.in's business partners share with vvprakashan.in or that vvprakashan.in may collect on a partner's site.
This policy does not apply to the practices of companies that vvprakashan.in does not own or control, or to people that vvprakashan.in does not employ or manage.
Information Collection and Use
vvprakashan.in collects personally identifiable information when you register for a vvprakashan.in account, when you use certain products or services, when you visit vvprakashan.in pages. When you register with vvprakashan.in, we ask for your name, email address, birth date, gender, zip code, occupation, industry, and personal interests. Once you register with vvprakashan.in and sign in to our services, you are not anonymous to us. vvprakashan.in also automatically receives and records information on our server logs from your browser including your IP address and the page you requested.
vvprakashan.in will not share your information with any external company. vvprakashan.in will keep you update about the new products and updates about our services.
Correction/Updating Personal Information
If a user's personally identifiable information changes (such as your zip code), or if a user no longer desires our service, we will endeavor to provide a way to correct, update or remove that user's personal data provided to us. This can usually be done at the member information page or by emailing our Customer Support.
Information Sharing and Disclosure
vvprakashan.in will not sell or rent your personally identifiable information to anyone.
Registration
In order to use this website, a user must first complete the registration form. During the registration the user is required to give their contact information such as name and email address, and the unique identifies (Your pets name), but encouraged so we can provide a more personalized experience on our site.
Log Files
We use IP addresses to analyze trends, administer the site, track user's movement, and gather broad demographic information for aggregate use. IP addresses are not linked to personally identifiable information.
Special Offers
We send all new members a welcoming email to verify username. Established members will occasionally receive information on products, services, special deals, and a newsletter.
Your Ability to Edit and Delete
Your Account Information and Preferences
vvprakashan.in gives you the ability to edit your Account Information and preferences at any time, including whether you want vvprakashan.in to contact you about specials and new products.
You may request deletion of your vvprakashan.in account by sending an email at vvp@mahaemail.com.
Security
Your vvprakashan.in Account Information is password-protected for your privacy and security.
In certain areas vvprakashan.in uses industry-standard to protect data transmissions.
vvprakashan.in uses CCAvenue payment gateway payment procedure, which is fully secured.
Sharing
We will share aggregated demographic information with our partners and advertisers. This is not linked to any personal information that can identify any individual person. We use an outside credit card processing company to bill users for goods and services. These companies do not retain, share, store or use personally identifiable information for any secondary purposes. We partner with another party to provide specific services. When the user signs up for these services, we will share names, or other contact information that is necessary for the third party to provide these services. These parties are not allowed to use personally identifiable information except for the purpose of providing these services.
Links
This web site contains links to other sites. Please be aware that vvprakashan.in is not responsible for the privacy practices of such other sites. We encourage our users to be aware when they leave our site and to read the privacy statements of each and every web site that collects personally identifiable information. This privacy statement applies solely to information collected by this website.
Changes to this Privacy Policy
vvprakashan.in may amend this policy from time to time. If we make any substantial changes in the way we use your personal information we will notify you directly by email or by posting an announcement on our pages.
Payment Information
We have subscribed the payment services from third party www.ccavenue.com. They follow strict security measures to make the payment highly secure.
Questions or Suggestions
If you have questions or suggestions please complete feedback form.