Categories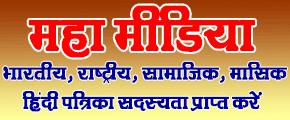 New Release

MP3 Sample Audio CDs

Maharishi Ved Vigyan Prakashan
All products of Maharishi Ved Vigyan Prakashan are dedicated
to His Holiness Maharishi Mahesh Yogi Ji.
Maharishi Ved Vigyan Prakashan is estabilised to publish and distribute books, literature, audio and video material on various aspects of Vedas, Vedic Science, different areas of life people need to have knowledge for their happy, healthy, comfortable, successful, peaceful, enlightened, invincible and heavenly life.
Payments for Orders: You can shop at our site by using Credit Cards (Master Card/Visa), Debit Cards, Cash Cards / Mobile Payments & NRI Remittance option, Amex / JCB, Phone Pay / Wallet, Net Banking etc. All payments in Indian Rupees only.
Delivery Time: These items are sent by Indian Registered Post/Speed Post from our Delhi office, Magazine from Bhopal office, India. Please allow 2 weeks for delivery.
VBV – Verified by Visa or MSC – MasterCard Secure Code: We would like to inform you that from Aug 01, 2009 RBI has announced that for online transactions customers should enrolled for VBV or MasterCard Secure Code, in case fails to enroll for the same then transactions cannot be processed. Read More...
Magazine Subscription for 1 year, 2 year, 3 year
Subscribe Now
राष्ट्रीय सामाजिक, मासिक पत्रिका महा मीडिया के वर्ष 2020 से 2022 तक के वार्षिक अंक मात्र रु. 150/- प्रतिवर्ष की दर से उपलब्ध
Subscribe Now